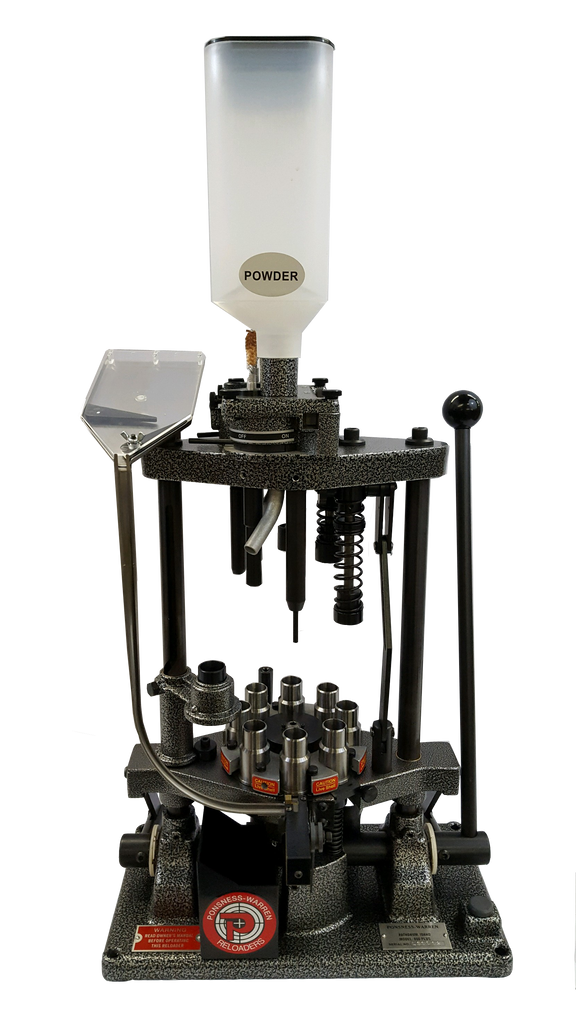 800/LS 16, 20, 28, or 410ga. CALL TO ORDER
---
"NEW" 800/LS - Has the same attributes of the 800 PLUS with the quick change tooling kits, plus the height of the LS1000 to be able to load 3" or 3-1/2" with the purchase of the proper conversion and tooling kits. It can also be adapted to load steel shot by purchasing the LS Top Plate (LSTOPPLATE)
More Information:
You will have to choose which gauge machine you want.
Bushings included: 16ga. - #5 (1 oz.) shot, "G1" powder
                               20ga. - #4 (7/8 oz.) shot, "D" powder
                               28ga. - #3 (3/4 oz.) shot, "B" powder
                               410ga. - #1 (1/2 oz.) shot, "2A" powder
Equipped with the EZ-Seal metal top plate with the spring pressure powder o-ring for little or no powder migration leading to more accurate and consistent powder drops. Great when using the finer powders. The EZ-Seal hopper holds 25 lbs. of shot and over a pound of powder and bushing access holes for changing bushings without having to drain the shot and powder. Has the external adjusting brass primer feed assembly for easy primer depth adjustment.
---
Share this Product
---
More from this collection