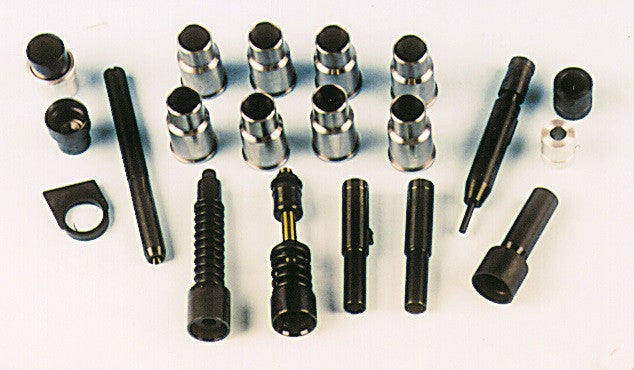 900 Tooling (16, 28, 410ga.)
---
900 "ELITE" TOOLING SET - 16, 28, 410ga.

Part # Tool900016, Tool900028, Tool900410

This tooling set allows you to easily convert any Platinum 2000 or 900 to reload another gauge.

Changing gauges is done quickly, with easy-to-follow instructions included.

You can also update your 950 Elite from the "shell holders" to the full length dies with this 900 tooling kit - you will need two extra pieces for the knock out area - the knockout spring (Duom130200) and a new knockout shaft (Size130500) - You will be able to find these items in the "Machine Parts" on the home page under "Plat2000 Machine parts"
---
Share this Product
---
More from this collection